So one of my goals is to make it to thirty by thirty (30 countries before I turn 30). As of September 2022 I'm at 19 countries, which means I have about 1 year left to visit 11 countries. A bit of a daunting task, but I believe in myself. This post will serve as my running list of the countries I visit over the years.
1. Mexico – 2007
When I was younger, I took a trip to Rocky Point with my family. I'm actually surprised I haven't been back since then seeing as how its only four hours away.
2. England – September 2013
I studied abroad in London my junior year of college and part of my senior year. I consider London to be my second home and it will always have a special place in my heart.
3. Spain – March 2014 & April 2016
While studying abroad, I was on my university's cheer team. After our competitive season was over, we went to Salou, Spain for "tour." We had lots of fun doing cheer on the beach and learning new stunts from other cheer teams. I also visited Spain again in 2016 with my cousin. We were in Barcelona for a little over a day, and I'm dying to go back to really experience the city.
4. France – April 2014, April 2016, October 2019
Made a trip to Paris with some friends while studying abroad and again when my cousin and I took our Europe trip in 2016. I also revisited Paris in October 2019. Next time I visit France, I'd love to tour the Champagne region.
5. Scotland – May 2014
My friends and I won tickets to Radio 1's Big Weekend in Glasgow. We saw some great acts like Kings of Leon, The 1975, and Katy Perry. I want to revisit Scotland someday and check out Edinburgh.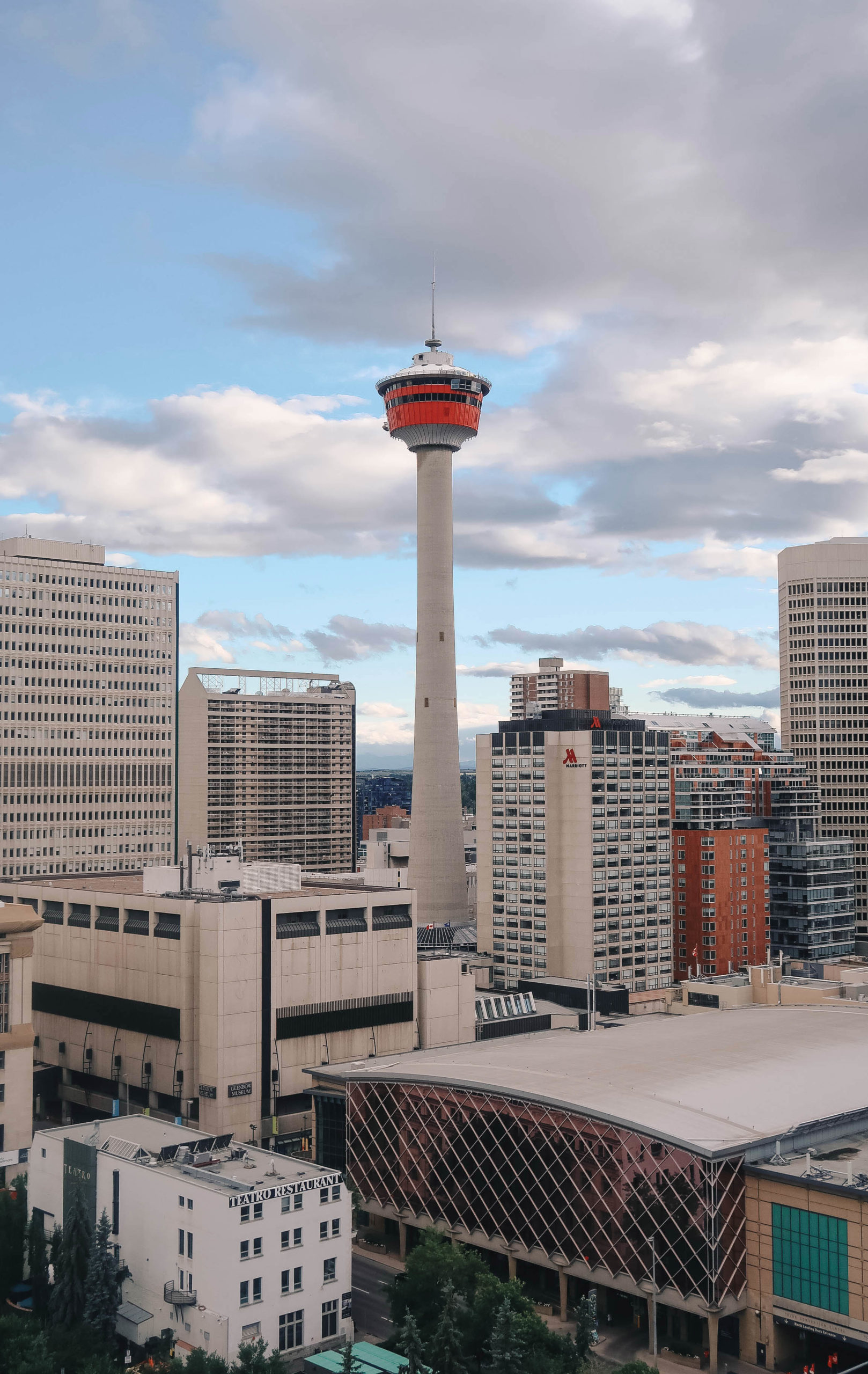 6. Canada – July 2015, July 2018
I went to Montreal with an old coworker for a music festival. We arrived a couple of days early to explore the city, and let me tell you I'm still dreaming about some of the food we ate there. I revisited Canada in 2018, when my friends and I did a road trip through Alberta.
7. Germany – September 2015
During my second stint studying abroad, some friends and I visited Stuttgart for Cannstatter Volksfest, a festival similar to Oktoberfest. We didn't dawn any dirndls, so I'm looking forward to making another trip to Germany to have the full experience.
8. Amsterdam – October 2015
I went to Amsterdam over Halloween weekend. Me and the girls dressed up as vampires, and had fun bar hopping around town.
9. Italy – April 2016
As part of me and my cousins 2016 trip to Europe, I visited a few cities around Italy. We started in Pisa, made a day trip to Cinque Terre, popped over to Venice, and then ended our time in Rome. It was cold and rainy when we visited Venice, so I'd like to go back there and also check out Tuscany and Positano.
10. Iceland – December 2016
I visited Iceland for my friend Donica's birthday. It was a childhood dream of hers to go, so we made it happen. We went with a group of girlfriends and had a great time.
11. Sweden – December 2017
Another birthday trip for Donica. We visited Stockholm, and while we were there, we checked out this really cool graffiti exhibit and enjoyed wandering around the old town. This is also the place that Donica nearly got us taken.
12. Finland – December 2017, January 2022
The best part of visiting Scandinavian countries during December is the Christmas markets. I had some delicious grogg while browsing the stalls, and stuffed my face with plenty of all-you-can-eat sushi while in Helsinki.
13. Denmark – December 2017
My favorite place Donica and I visited during our Scandinavian getaway. I just loved the vibe of Copenhagen and all the cute coffee shops. I could definitely see myself living there.
14. Bahamas – May 2018
I took a Carnival cruise through the Eastern Caribbean with my family. Our first port city was Nassau and we also stopped by Carnival's private island Half Moon Cay.
15. Turks & Caicos – May 2018
The next stop on our cruise was Grand Turk. This island is absolutely gorgeous! We did a hummer tour around the city, which was both fun and educational.
16. Dominican Republic – May 2018
Puerto Plata was the final stop on our cruise, and probably my favorite location we visited. We hung around the port for a little while, and then hired a taxi to take us around town. I almost bought the cutest handbag at a local store but the card reader wouldn't work. So, here's your friendly reminder to always carry cash.
17. Greece – October 2019
I visited Greece with my friend Natalie and her friend Sarah before the world took an unexpected turn. We spent 8 days divided between Santorini, Paros, Mykonos and Athens.
18. Costa Rica – November 2021
This trip was an adventure! We started off in Nosara, and then made our way to Monteverde and Arenal. I went zip lining, white water rafting, AND waterfall rappelling. If you ever get the chance to visit Costa Rica, do it!
19. Estonia – January 2022
I took a day trip to Tallinn, Estonia while visiting Helsinki, Finland. The old town in Tallinn is straight out of a fairytale.
Make sure to check back here to see where else I've made it, and to see if I make it to thirty by thirty.
Much love and happy travels!