Some good friends and I recently took a little staycation in Scottsdale, Arizona. My old roomie wanted to come visit me in AZ, and I figured we'd turn it into a girl's weekend by inviting a couple other friends. We stayed at a cute hotel in Scottsdale and had a great time just hanging out and catching up with one another.
WHERE TO STAY IN SCOTTSDALE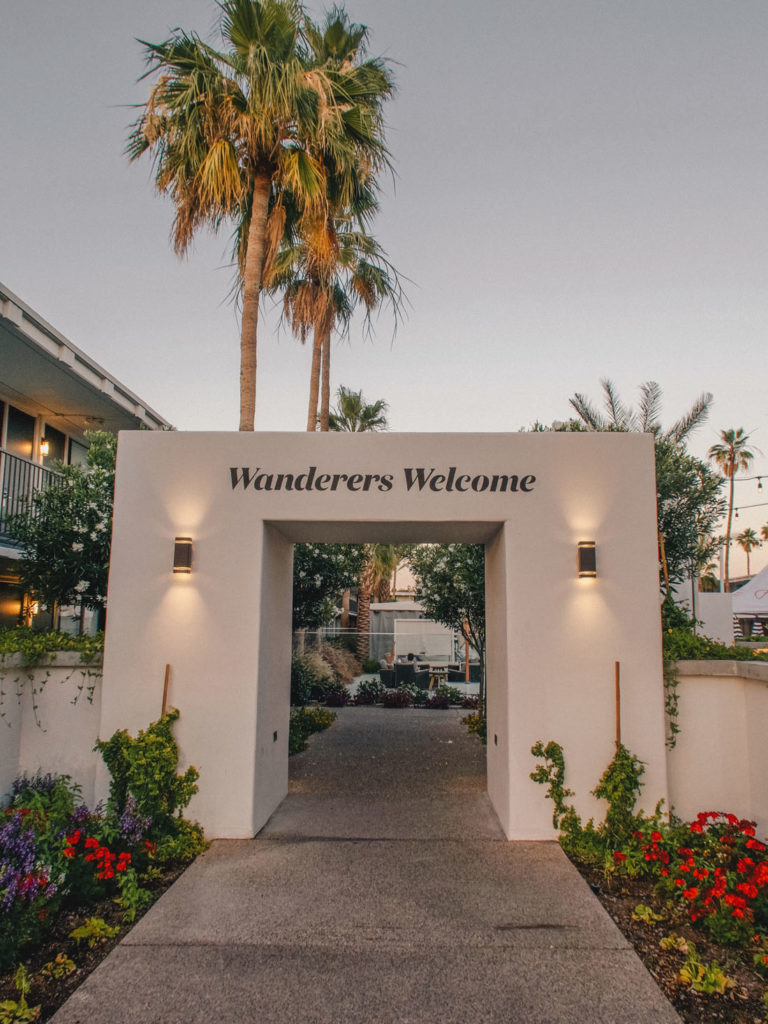 Hotel Adeline
For our girl's weekend, we wanted to stay somewhere cute and trendy, and Hotel Adeline is just that. Everywhere you turn there's an instagrammable moment. From the WTF (where's the fun) sign outside to the secret whiskey bar, there's so many areas to capture.
The hotel is located about 5 minutes from Old Town, a popular place to go out when in the area. There's also plenty of good restaurants and coffee shops nearby to grab brunch or a quick latte. However, Hotel Adeline also has a couple of places to eat on site as well as a coffee bar.
WHERE TO EAT
Breakfast Kitchen Bar
Located in the Scottsdale Quarter. Breakfast Kitchen Bar is a great place to grab brunch. They serve healthy dishes like broccoli & cauliflower breakfast cakes and quinoa bowls as well as not-so-healthy things like Belgian waffles and blueberry french toast. They also have plenty of keto, vegetarian, and gluten free offerings.
I opted for the pulled pork breakfast tacos and avocado fries with a grapefruit collins. Everything I had was good, and I would definitely recommend trying all of them
HULA MODERN TIKI
Hula Modern Tiki is a Polynesian fusion restaurant with a couple of valley locations. We popped into the one in Scottsdale during happy hour for some appetizers and drinks. My favorites were the wings which come tossed in a spicy asian bbq sauce and the painkiller cocktail.

PASTA BRIONI
For a nicer dinner, check out Pasta Brioni. It's a family owned Italian restaurant that serves old school Italian dishes made with fresh ingredients and house made pasta. We ordered toasted ravioli and calamari for the table, and I had the rigatoni four cheese as my entree. We all left stuffed and satisfied with our meal.


Morning Squeeze
For our last meal together, we decided to hit up Morning Squeeze. The serve fresh squeezed juices, smoothie bowls, and traditional and not so traditional breakfast dishes. I'm super indecisive so I just went with a fresh squeezed oj and the "eggs your way" which came with two eggs, choice of meat, toast, and potatoes.

OTHER OPTIONS:
RnR Gastropub: If you're looking for a party brunch, look no further than this place. They serve bottomless mimosas and bloody marys on the weekends.
Hash Kitchen: Hash has an awesome bloody mary bar on Saturdays and Sundays. The bar has your typical toppings like olives, peppers, and bacon but there's usually also a hot topping like fried ravioli or meatballs. Also, try the cereal cocktails.
Postinos: A good place to stop in for wine and a bruschetta board. They offer a $5 til 5pm deal everyday which includes glasses of wine and pitchers of beer.
WHAT TO DO
Go out in Old Town
A good place to go out, if you're looking to go out out, if you know what I mean. There's plenty of bars to hop in between providing different atmospheres and music. If you're into country definitely head over to Dierks Bentley's Whiskey Row and El Jefe for top 40 hits.
Lounge by the pool
The resorts in Scottsdale almost always have a pool, if not two. Throw on your cutest swimsuit and lay poolside for a couple of hours. For some extra moola, you can also rent out a cabana.
Attend a pool party
Still by a pool, but with more going on. During the summer, a bunch of the resorts will host pool parties complete with DJs and lively music. Some are free and some require a fee. For instance, Hotel Adeline hosts Liquid Sunshine every Saturday during the summer and it's free to attend. However, me and one of my friends attended a Dillion Francis show at Talking Stick Resort during a "Release" pool party which cost about $45.
Beer Tasting
If you like beer, there's plenty of breweries to check out in Scottsdale. Fate Brewing Company and Goldwater Brewing Co. are two that I can recommend.
Wine Tasting
If wine is more your thing, there's a few places to check out. We didn't have time to check them out, but Aridus Wine Company, LDV Winery Tasting Room, and Salvatore Vineyards Tasting Room are some top listed spots for wine tasting.

With tons of great places to brunch and grab drinks, and plenty of things to see and do, Scottsdale makes an awesome girl's trip destination. So, if you're looking to get out of town with your gal pals head to the valley of the sun for a weekend. I know we'll definitely be returning for a round 2!