As a travel creator, growing your instagram and expanding your reach is important. The larger your following and reach, the more potential you have to bring in some extra income through affiliate links and brand partnerships. That being said, I've compiled the following Instagram tips for travel bloggers looking to grow their accounts. 
Instagram Tips for Travel Bloggers – Tip #1: Scout locations and find inspo
If shooting content is a priority to you, when it comes to traveling, then first and foremost you need to find locations to shoot. I use Instagram to find most of my photo spots. I look through geotags and hashtags to find inspo and different places to shoot that aren't given locations like the colosseum, machu picchu, or the empire state building. Then, I save them to a collection within Insta to recall later. I also do this on Pinterest with boards. It's good to do this before going so that way you don't miss something. There's nothing worse than getting back from a trip and realizing you didn't see/shoot a really cool area. 
For instance, Instagram is how I found out about Cocora Valley. I did a general search for Colombia and came across a photo of the valley and knew I had to visit.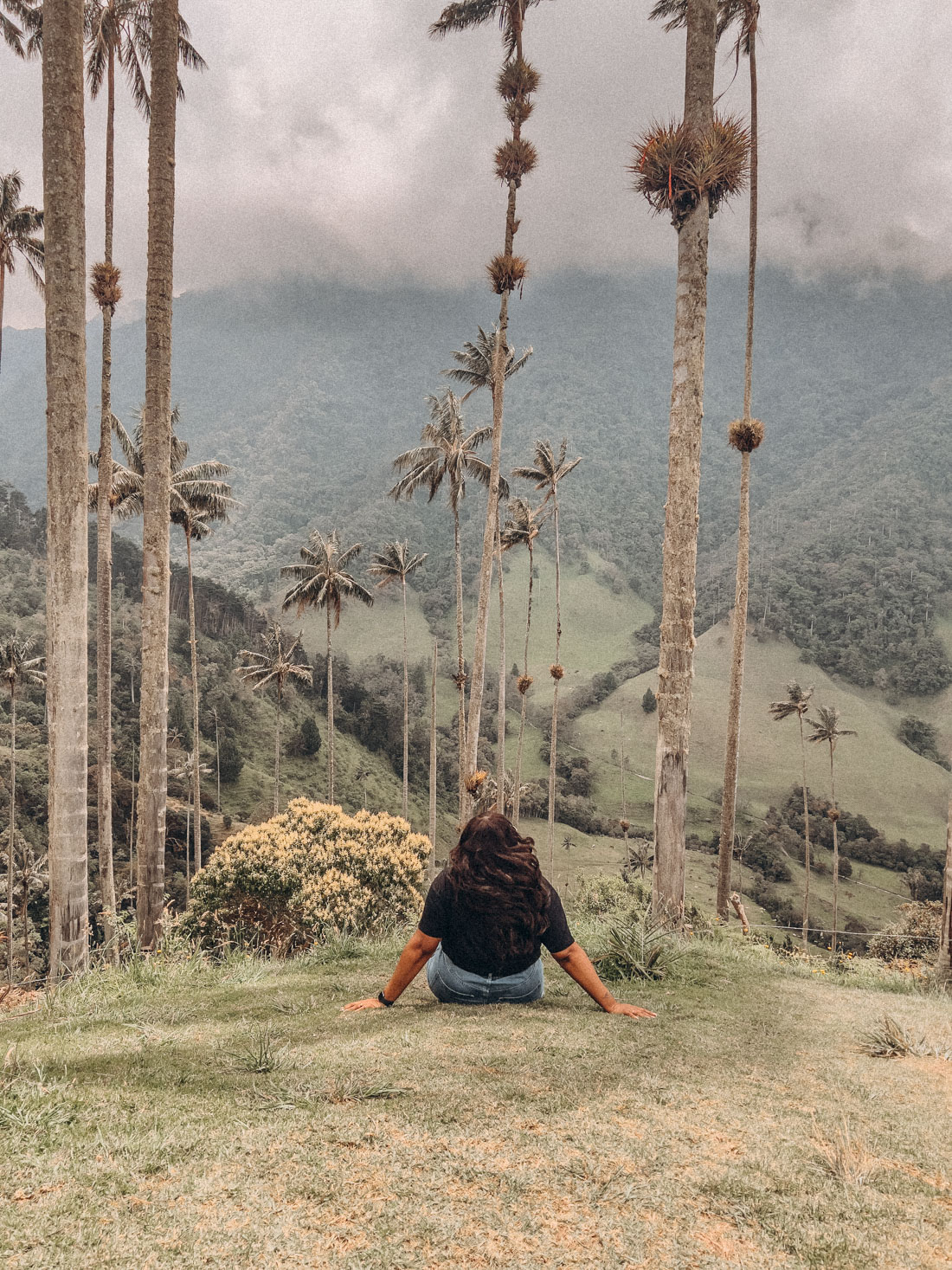 Tip #2: Save and research Hashtags 
Unless you have a HUGE account, avoid using Hashtags with a huge amount of posts. Essentially your photo will get wiped to oblivion, without anyone seeing it. Basic hashtags like "Paris" have been used millions of times. Instead try using a tag that starts with visit or explore i.e. #explorescotland or #visitamsterdam. You can also use Instagram to find similar hashtags to use or check out my hashtags for bloggers post. 
To save and research hashtags, I like to use an app called Plann but you can also use your notes. The app allows you to plan your feed and save groups of hashtags. I use the app because you can name your groups, it tells you how many tags you've used out of the allotted 30, and when it comes time to post you just simply click copy.
I suggest creating 2-3 hashtag groups for your trip along with a subcategory like food, hotels, or architecture. Instagram doesn't like accounts using the same tags all the time because it comes off as spammy. So, mix up the tags as you use them.
Instagram Tips for Travel Bloggers – Tip #3 Find Accounts to tag
Tourism boards, travel grams, food grams – Most cities, states, and countries have instagram accounts dedicated to them. For example, Phoenix has accounts such as igers phx, visit arizona, and explore Arizona. You'll also want to tag general travel accounts like We Are Travel Girls, Visit Europe, Dame Traveler, Travel Noir, so on and so forth. It's good to tag these kind of accounts in your photos because it opens up the opportunity to be reposted and get your content out to an even larger audience. 
Brands – Don't forget to tag the brands of items in your shots. Whether it be the clothes you're wearing or the camera equipment you're using, tag any and all brands in your shot. 
Tip #4: Geotag photos
Mix up your geotags. If you're in Paris for three days, don't set the location as Paris, France for all your posts. Try using specific locations like The Louvre, Montmartre, Tour Eiffel, etc. By using a variety of locations, you're giving people more ways to find your content. You know eggs in multiple baskets. 
Instagram Tips for Travel Bloggers – Tip #5: Share post to your story
Some people have mixed feelings about this method but think of it this way, stories are the only component of instagram that is still chronological. While the algorithm controls whether or not your photo shows up on someone's timeline, your story increases the chance that your audience will actually come across your photo.
Tips for Stories
Use #hastags in your stories. When someone searches for the hashtag they could come across your post in that tag's story.
Use an app for visual appeal or add your own elements like arrows and style lines
Don't post every single thing to your story, people will usually just click through if there's a lot
Mix between still shots and videos
Tip #6: Create Reels 
Love them or hate them, Reels are the number 1 way to increase your reach on Instagram. Utilizing the tips above; geotagging, using location hashtags, and tagging relevant accounts, also apply to Reels.. Also, they don't have to be super complicated with fancy transitions. Just using a trending sound can be enough to blow your content up.
Reel Ideas for Travel Bloggers
Pack with me: Show your audience what you're packing for your trip.
Itinerary: Utilizing your photos and videos, highlight your itinerary for a trip you took.
Daily vlog: You can start these reels off by saying something like, "We spent 3 days in Lisbon, here's what we did on day one." And then, just showcase what you did that day.
Tips: Sharing tips can be a great way to get people to share and save your content. Think packing hacks, how to save money while traveling, best websites to find cheap flights, etc. 
Room tour: Take a few moments before unpacking and shoot the accomodation