If you're a US citizen and planning on renting a car while abroad, you may need to obtain an International Driving Permit. When I went to Canada we didn't need one; however, one was required when some friends and I visited Greece. We didn't know this ahead of time, and ended up spending 2+ hours in our hotel room waiting for one to come in via email from some site we found. Don't be like us. Plan ahead and get your AAA International Driving Permit before you depart.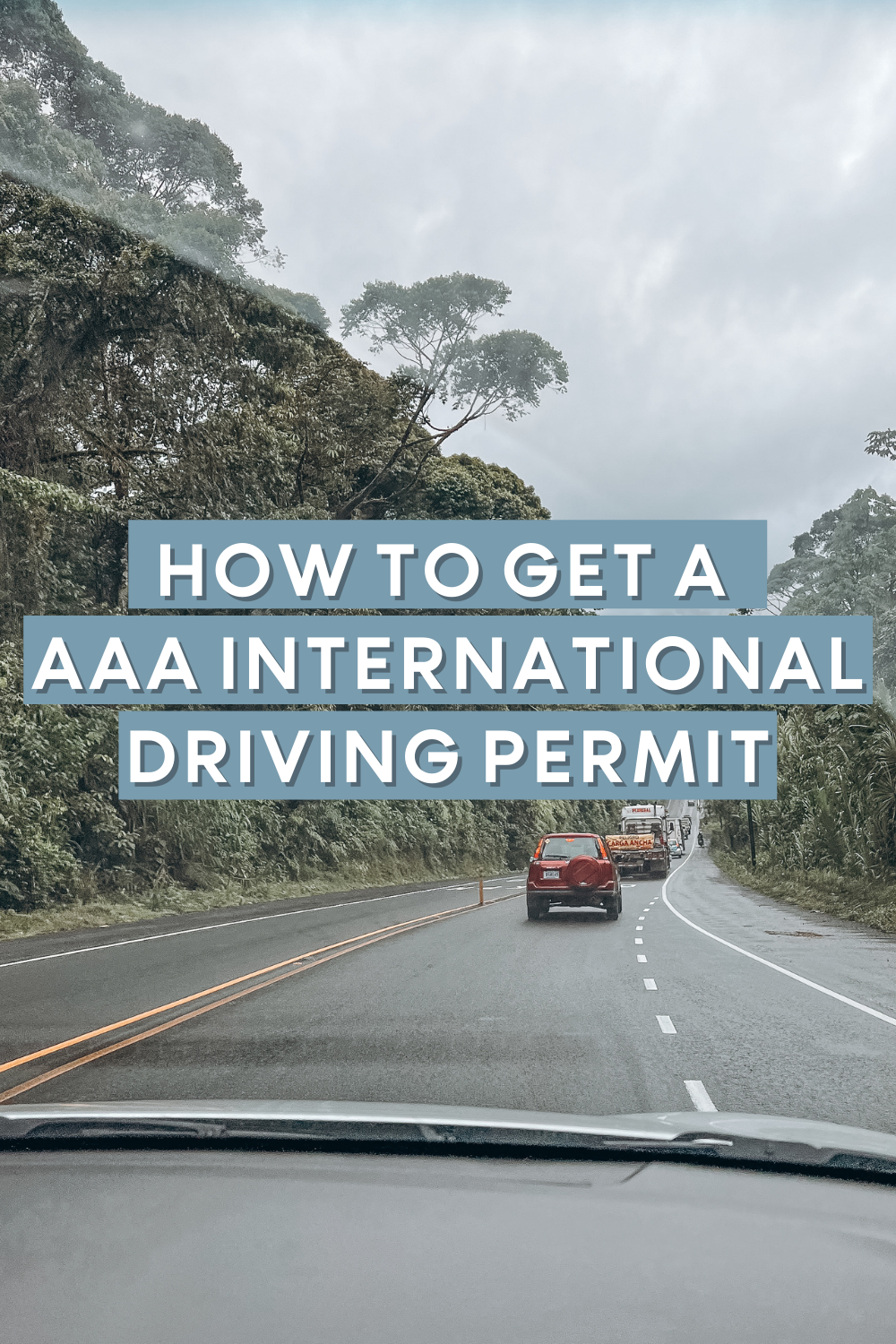 Why should I get an AAA International Driving Permit?
An AAA International Driving Permit, or IDP, is considered a valid form of identification in 150 countries and has pertinent information such as your name, photo, and driver information. It's also helpful in overcoming language barriers as it can be translated into 10 different languages.
Furthermore, driving in some countries without one is illegal and you can be fined pretty heavily for driving without an IDP.
How can I get an AAA International Driving Permit?
There are 2 ways to obtain an AAA IDP. Both start off with filling out this application. Next, you'll need to get two passport photos and sign the back of them. You can get passport photos taken at Walgreens, CVS, UPS, and a couple of other places. Google and find the nearest option to you.
Then, if you live near a AAA office, you can simply walk in with your application, passport photos, driver's license, and a way to pay the $20 fee. My location took credit cards.
If you don't live near a AAA office, or would rather mail in your IDP application, you'll need to compile your application, passport photos, and photocopies of the back and front of your license into an envelope. You'll also need to pay the $20 permit fee by money order or check. Then, send it all to the AAA office nearest you.
How long does it take to get an AAA International Driving Permit?
I opted to walk in and it took less that 15 minutes for me to get my permit.
Mailing in your application can take 10-15 business days. That being said, if you're short for time, definitely walk in your application if you can. NOTE: you can apply for and obtain your IDP 6 months prior to the date you'd like the license to become effective.
Your international Driving Permit is valid for one year from the effective date listed on your application. For more information, visit the AAA IDP website.
If you found this post helpful, please share it!