| THIS POST CONTAINS AFFILIATE LINKS |
When my sister expressed interest in spending a weekend in Denver, I quickly booked our tickets. 
I visited Colorado a lot growing up, as my closest cousins lived in Aurora. We spent many summers going to the Movie Tavern, eating Qdoba, and having ridiculous movie marathons. However, one thing we didn't really do when I was visiting is explore outside of Aurora.
Even so, I feel there's a difference between visiting family or friends somewhere, and getting to experience a place as a traveler. And seeing as how my sister had never been to Colorado, spending a weekend in Denver with her was the perfect chance to have a more "touristy" experience.
All that being said, here's what we did and some suggestions on how to spend 3 days in Denver.
In a hurry? Pin this 3 Days in Denver Guide for later!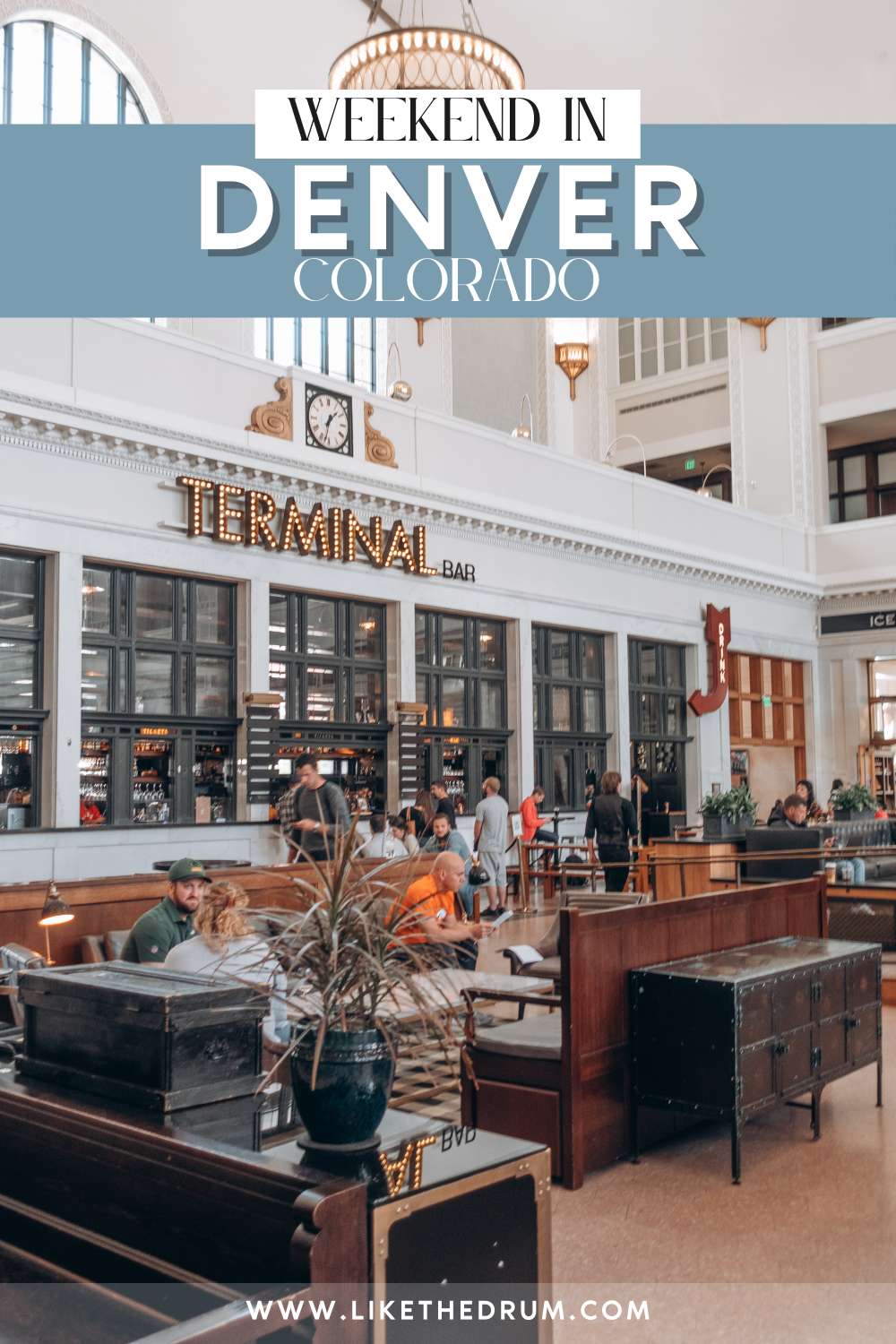 WHERE TO STAY IN DENVER
We stayed at a DoubleTree by Hilton Denver Cherry Creek which is about 4 miles outside of downtown Denver. We had a rental car so we had no problem getting around. However, the next time I visit Denver, I would stay in the downtown area. My top 3 picks would be The Maven at Dairy Block, Kimpton Hotel Born, and Le Méridien Denver Downtown. 
THINGS TO DO WITH 3 DAYS IN DENVER
Visit City Park: City park houses the Denver Zoo, Denver Museum of Nature and Science and IMAX, lakeside trails and more. You can stroll around one of the lakes, paddle boat, or have a little picnic.
Cross the Highland Arch Bridge: The Highland Arch Bridge is 325 feet long, and connects downtown Denver to the Highland neighborhood, where you can find two of Denver's popular spots: Linger and Little Man Ice Cream.
Brewery Hop: There's tons, and I mean TONS of breweries in Denver. Pick a few that interest you and do a DIY brewery crawl.
Catch a game at Coors Field: Coors Field is located in the heart of downtown Denver. If you happen to be visiting during baseball season, catch a game at the stadium.
Ride some coasters at Elitch Gardens: I went to Elitch's a couple of times with my cousin growing up, and had a really good time.
Stroll around Larimer Square: Larimer Square is a historic block in Denver lined with lots of shops and eateries.
Take a day trip out to Rocky Mountain National Park: RMNP is about 1.5 hours from Denver, and makes for a perfect day trip from the city. We did the Emerald Lake Trail and it was absolutely beautiful.
Do some shopping at 16th Street Mall: Unlike a typical mall, the 16th Street Mall isn't one big building housing multiple shops. It's actually a 1.25-mile stretch of stores located on, you guessed it, 16th St in downtown Denver.
More things to do in Denver
WHERE TO EAT + DRINK IN DENVER
Found this helpful? Pin for later!